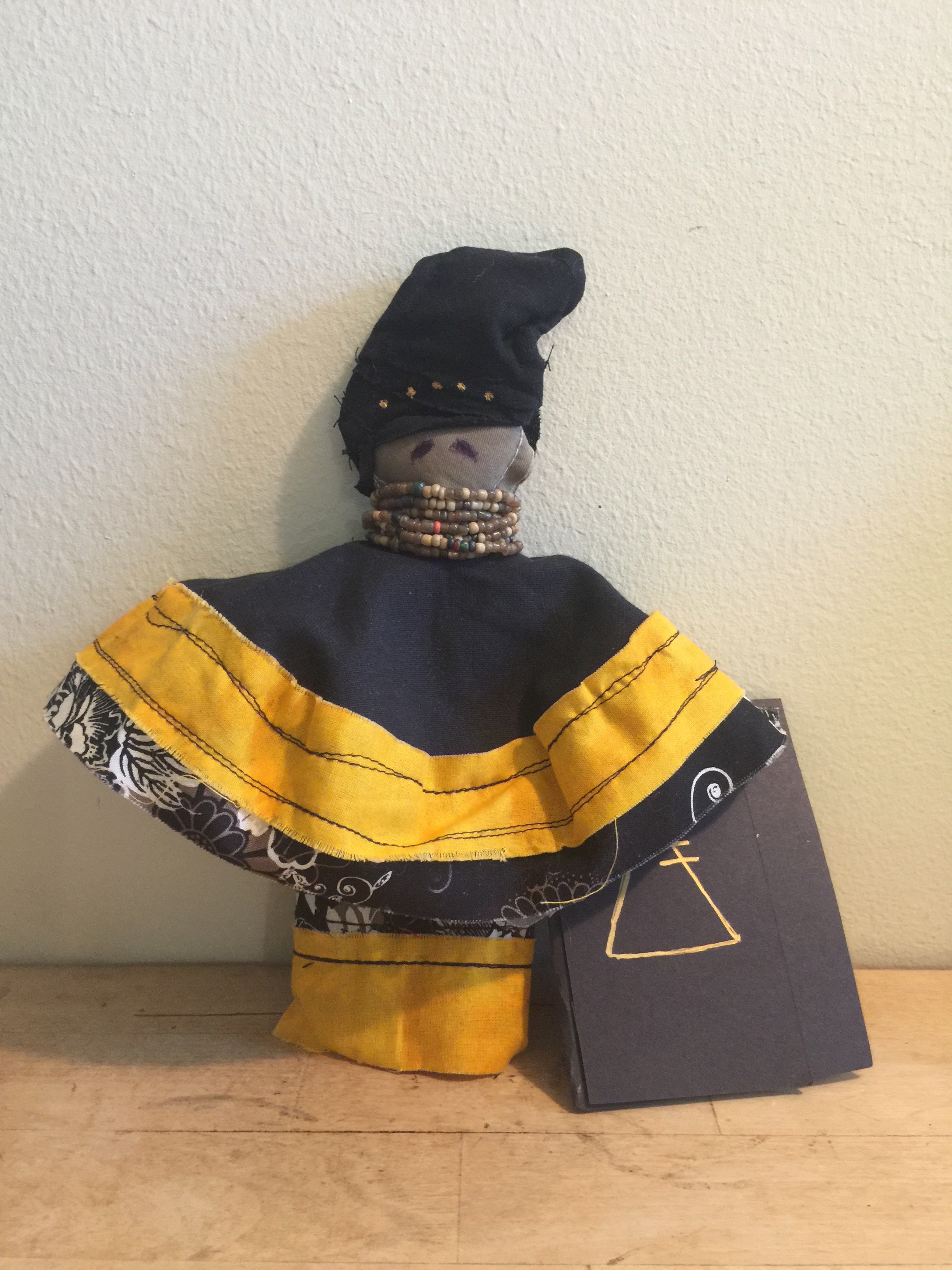 Este Lobutke Dolls
Dead Feather
Este Lobutke Doll
2018
Fabric, thread, paper, and ink
Variable colors
Seven dolls available, each $35
These Este Lobutke Dolls are named after the Little People of Muscogee Creek folklore. Although the dolls do not necessarily look like the fabled Little People, they are dressed in the style that represents Muscogee Creek/Seminole clothing.
The Este Lobutke guided the medicine men in finding the right herbs and plants used in working their medicine or magick. The Este Lobutke are helpful beings. Not all people can see the Este Lobutke. They are known to make themselves visible to children and are very playful and mischievous.
Included with the Este Lobutke Doll is a small booklet with the numbers one through ten translated in Creek, along with ten simple two-syllable words for some animals also translated in Creek to guide readers in learning to speak the Muscogee Creek language. Take care of your Este Lobutke Doll and it will take care of you. But you must believe in it.
Side Note: It has been said that the Este Lobutke guided the Muscogee in their grueling trek during their forced removal from Georgia and Alabama to Oklahoma.
Este Lobutke Dolls are appropriate for both adults and children.